If your wonder what Tusal is, check at
Daffycat's blog!
Aah, finally my Tusal! Well at least this time I found a nice jar instead that can to put the orts in. Not much new in here, as most of the orts this month went in the other town jar.
Now, on the other stuff. Hmm I know, I know, I'm a bad bad person, but it's so addivtive you know. Any of this I can do without changing my reading habbits and the books I planned to read; and without going out of my comfort zone - except for the King books, but then again, that was planned anyway. And actually, I can probably do all my challenges, just with the books I already have in my possesion. Sadly, I can't promise I can go on without adding new titles to my ever growing TBR pile. Like, I really want to buy The Hunger games, but... aah whatever.
But before that, I actually completed one challenge, you know! It's not exactly a reading challenge, but it's word realted - it's the
Word Dynamo
challenge! I'm not that hopeless, you see! It's site that counts the number of words you know, based on how you do various mini themed tests. And with levels you're becoming from screw to dynamo. Thank godness I didn't have to pass the test to explain the meanings of all the 20 so levels, because that would be an epic fail. There are tests not included in the challenge and I'll probably go on, just to make it at least 40 000
Nooow on to the bad girl part.
Here is what I got:
The rules of the Romance reading chalenge, hosted by
Thebookworm
blog are to read 5 romantic novels between January 1st and December 31st. As long as the there's romance between the 2 main character, it counts; rereads are also welcome (so good for me, because I reread Sence and Sensibility, after the movie bable that was inevitable!). Aaand book reviews are expected
Then we have...
The YA reading challenge by the
Eclectic Bookshel
f (btw - if someone is doing this, or have more info on if this blog is still active, if it had moved or wahtever, is welcomed to share)
I'm joining at the lowest level, The Mini YA Reading Challenge – Read 12 Young Adult novels.
Aaand after this we have
The Horror0 Thriller challenge, hosted by
Sweeping me
. I had one teen horror book for my bday, 2 S Kings waiting for I don't now how long - ok now, I'm not a fan of his. I don't mind horror, nor I think he's not a good author, I just don't like his style. But there are some books that are so well known that if you don't read them for yourslef, you'll feel like a bad, bad reader.
This challenge's lowest level is 01-10 – Carousel. I plan to set it for myself on 5 books and get on the Carousel
And why not a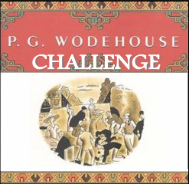 This a Wodehouse, what do you expect me to do, just pass on?!? It's hosted by Andrea on
Wodehouse Challenge
. Her own plan is to read more or less everything Wodehouse and everyone else is welcomed to join woth their own plans and pace. I'll see what goals to set later
And now, my most favourite challenge of them all
READ YOUR OWN FREAKING TEXTBOOKS reading challenge.
I'm hosting it....
The Romance and the Horror challenge say that book reviews are a must. I haven't decided yet wether I'm going to post the book reviews here or on Shelfari (so if you really are against book reviews on a crafty blog, better speak now.) I will probably write the ones for the finished books since the beginning of the year that fit these the next weekend. Also I may do a reading wrap up post, as the TBR challenge said to stay tuned in March. Hmm if I make it through with the books I have planned for the Horror challenge, I will be done as well with that one Stephen King one.. but begone, begone you demons of challenges!
Hmm that's all I think. Oh and thank you all for the wonderful comments amd sorry I'm such a bad replier. The purple fabric is hand dyed and I received it as a giveaway present years ago. I call it my snowman fabric because snowmen are just perfect on it.
And let's make a Brandon fanclub! XD
I have some craftings to show from last week and non crafty weekend stuff, but that will have to wait, because now I plan to work on my last challenge