Aaah, I missed the working hours of the post office today again! How lame is that >.< I just hate the thought that my packages are in the city, and yet I have to wait till monday to get them. Ah, but they will be pretties, and I can't wait to brag about them , lol.
Well until I can actually show them to you, here is some beading progress: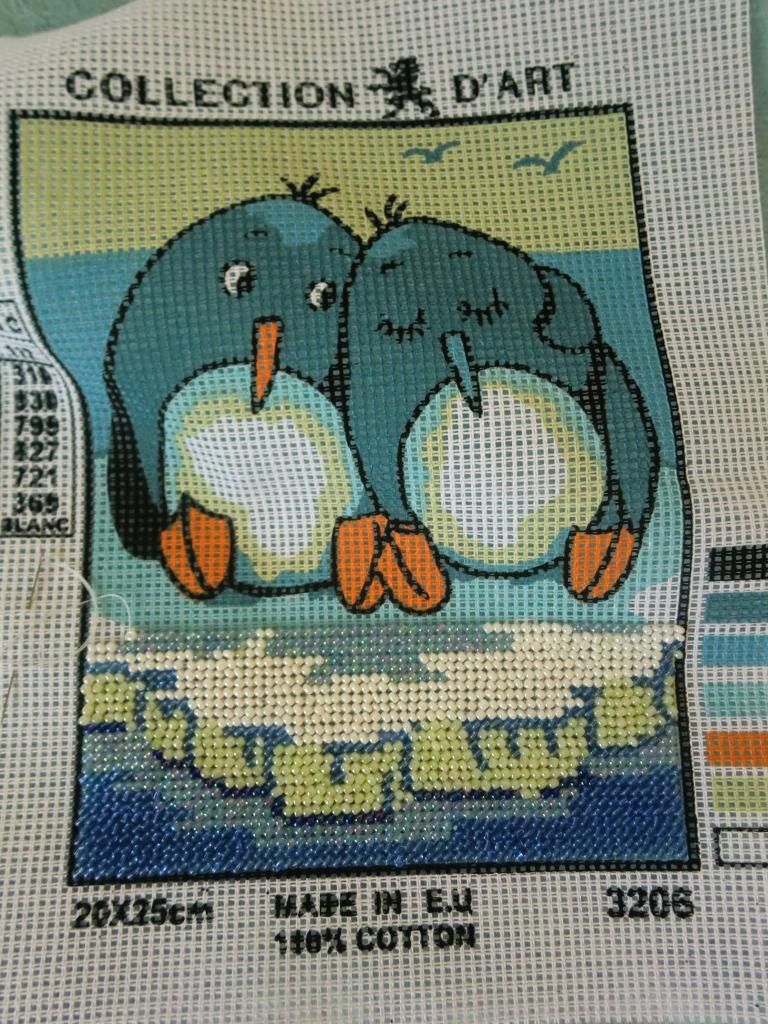 What, a new start? Guilty as charged. I think I'm beyond salvation now. The diagnose is: a serial starter.
Note on the penguins - it's very speedy to work, but I def prefer the kits with only partial beading, like the Fairy, or the castle. And I'm not happy with the quality of beads here. I can hardly find two beads of the same size and shape. It's not that visible, once they are pressed all together, but it's annoying to work nevertheless. I'm def sticking with my Ukrainian kits from now on, even though these stamped ones are far cheaper.